Our Teams
Within the Community Wellbeing Directorate we have a number of dedicated teams. Please read more information about each team below.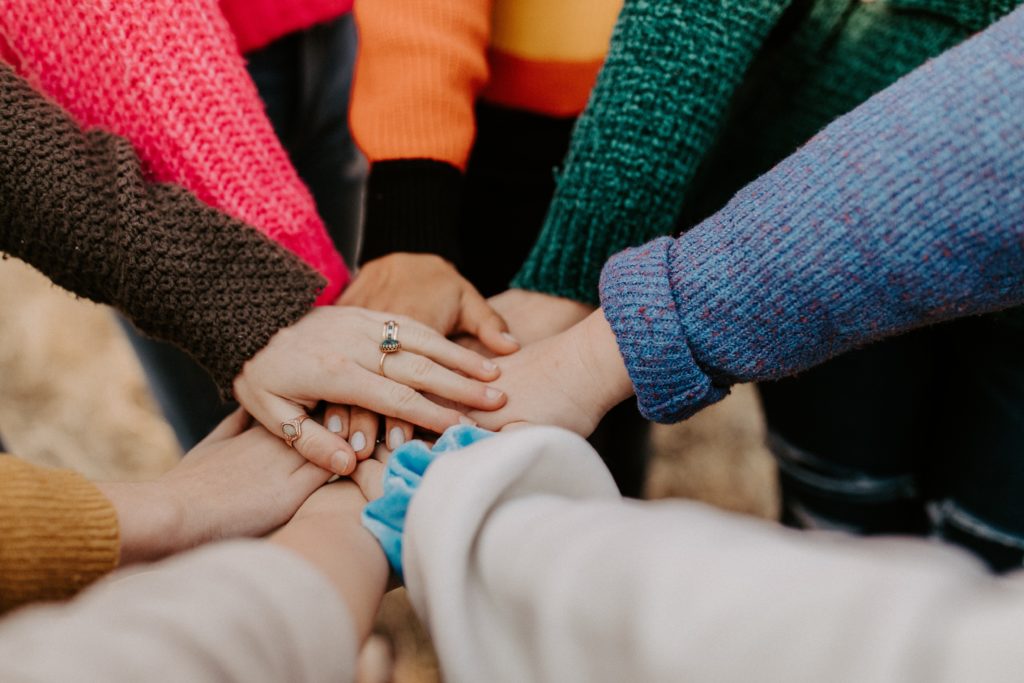 AMHP Team
The AMHP team are experienced Social Workers, Nurses and Occupational Therapists with additional specialist training in the Mental Health Act 1983 (MHA) qualifying them as Approved Mental Health Professionals (AMHPs). The team which covers 24 hours, receives all referrals and enquiries for MHA assessments for Herefordshire residents and anyone currently in Herefordshire that may require a MHA assessment. AMHPs will convene the assessment with 2 Drs, at least one of whom will have special training in the MHA. The Drs role is to examine the person and if required, complete medical recommendations for the person's detention in hospital. The AMHP's role is to interview the person in a 'suitable manner' and satisfy themselves that detention in a hospital is the most appropriate way of providing the care and medical treatment the person needs.
The AMHP will bring a social perspective to the assessment alongside the doctor's medical perspective and consider if there are any less restrictive options – such as treatment in the community, or informal admission. The AMHP makes the final decision and completes the application to the hospital. AMHPs have a key responsibility to ensure that people's human rights are upheld, consider the social perspective and follow the guiding principles of the MHA which includes applying the least restrictive principle.
DoLS Team
The Deprivation of Liberty Safeguards (DoLS) Team receive requests from registered care homes and hospitals (known as Managing Authorities) when adults aged 18 and over who lack mental capacity to make the decision to be resident in a hospital or care home for the purpose of being given care or treatment, have restrictions in place in their care plans which amount to them being deprived of their liberty. DoLS provides the legal framework to authorise this. The team appoint a Best Interests Assessor (BIA) (qualified Social Worker, Nurse or OT with additional specialist training) and a mental health assessor (Doctor) to complete a series of assessments.
If the legal grounds are met, the council will as 'Supervisory Body' authorise the deprivation of the person's liberty in their best interests for up to a maximum 12 months. Once a DoLS authorisation is in place this provides the person with important legal safeguards that include a representative and the right to challenge the authorisation through the Court of Protection.
Hospital liaison team (Integrated discharge)
Operational resources are devoted to promoting timely and appropriate discharges from all hospital settings. Hospital discharges are assisted by the Hospital Liaison Service, working in collaboration with Health colleagues to ensure multi-disciplinary decision making to aid timely and appropriate discharges that seek to maximise a persons potential to return home either with or without support
CAAsT
All discharges from hospital, where an individual is likely to need any social care services, are managed through this team, ensuring timely and preventative interventions are established in promoting independence and preventing a Hospital readmission.
Hospital Liaison Service
Integrated approach to discharges.
The Advice and Referral Team (ART)
The Advice and Referral Team is the first point of contact for potential referrals into Adult Social Care and provides a comprehensive information and advice service to enable and ensure that enquiries are responded to in a timely and appropriate manner. The service will address, either directly or by signposting to: – advice on prevention of care and support needs, finances, health, housing, employment, what to do in cases of abuse or neglect of an adult and other areas where required. In fulfilling this duty, the Advice and Referral Team will consider the people they are communicating with on a case by case basis, and seek to actively encourage them towards the types of information and/or advice that may be particularly relevant to them. A Safeguarding Hub works alongside the Advice and Information Team to respond to concerns of a safeguarding nature and to ensure matters are processed appropriately. The ART team and Safeguarding Hub are based in Plough Lane.
Locality Teams and County Team
Under the Care Act 2014 Local authorities must carry out an assessment of anyone who appears to require care and support. The aim of assessment is to understand the person's needs and goals. After carrying out the assessment the local authority must consider whether any of the needs are eligible for support. We have three locality teams, East (Ross, Ledbury, and Bromyard), West (Leominster, Kington and Golden Valley) and City team. Locality teams respond to the majority of our referrals for assessment and support planning and hold the largest contingent of adults already receiving a service and therefore requiring active intervention, monitoring and or an annual review.
The County Team (Complex needs)
Provides a countywide service and is designed to respond to individuals requiring complex and sustained management and monitoring of risk. Most often social work is of a multi -disciplinary nature and undertakes the majority of court work and cases, which involve forensic interventions and pathways. The team has a higher percentage of social worker to client ratio than Locality teams in order to appropriately work with individuals in crisis who meet the criteria for additional professional social work assessment, monitoring and review to manage the presenting risk factors. A central principal of both Locality and County provision is that they are generic teams and are equipped to meet needs irrespective of the nature of diagnoses, disability, illness or frailty.
Shared Lives
This CQC registered in-house service coordinators assess people to be Shared Lives carers then support them and monitor the arrangements they provide in their own home for adults with support needs. The team works closely with social care teams, accepting referrals and carefully matching individuals and Shared Lives carers. A person living in a Shared Lives arrangements says: 'Since moving in with (M) my life has completely changed. I have a stable home and also enough independence to work three days a week and go to the pub to play darts and meet up with my girlfriend'.
Shared Lives carer says:
'I hadn't really had any experience of working in care before. I just felt I could care for others by giving them a stable home and I could do it while working from home….It's extremely rewarding.'
All Age Commissioning
Care Commissioning
Community Commissioning
Commissioning Support Unit inc. Brokerage
Herefordshire Council's All Age Commissioning Service is made up of a large team and dynamic team who are responsible for a wide ranging and diverse commissioning programme of work, across our Community and Wellbeing Directorate and Children and Young People's service areas. From home care to refugees and asylum, from autism to dementia, from home finding to early intervention and prevention, the service is at the heart of everything the council and its partners do for people. It is about making the most of Herefordshire's assets, knowledge and rich community resources to achieve the best outcomes for people of all ages and families.
The Service has ambitious plans for the development of an All Age Commissioning Strategy and for further development of integration with our health partners. The Service aims to ensure commissioned services are of high quality; customer focused and deliver the strategic objectives of the Council and associated delivery plans, so that the best outcomes for individuals are achieved.
The Service has a range of roles and teams in order to deliver key functions and roles could include, leading on strategy development, commissioning services, co-production and engagement activity, quality assurance of services and contract management. Partnership working with key stakeholders and our communities is a key feature for the team.
All Age Commissioning is a supportive and collaborative team with regular support and team development processes. We are developing a robust, versatile and expert commissioning workforce, leading innovation and ensuring quality, efficiency and value.
Occupational Therapy
The Independent Living Service works to enable the person to continue to live as independently as possible within their chosen environment, despite difficulties they have in managing their usual activities of daily living, due to impairments to their functional ability which may be due to an accident, illness, injury or inherited condition. The aim of an Occupational Therapist is to enable an individual to maximise their potential and functional ability, to carry out usual activities of daily living, and wherever possible to remain living within their own home environment. Occupational Therapy staff use a Home Modification and Functional Restoration approach in order to help an individual enhance, restore, acquire or prevent the loss of occupational performance skills which directly influence that individual's health and wellbeing. For more information about Occupational Therapist Career Pathways, please view the Local Authority online booklet.
Herefordshire Cares
Herefordshire Cares aims to bring attention to the numerous social care jobs available in the Herefordshire region. Our goal is to recognize and celebrate the invaluable contributions of individuals working in the adult care sector while encouraging others to join this fulfilling profession.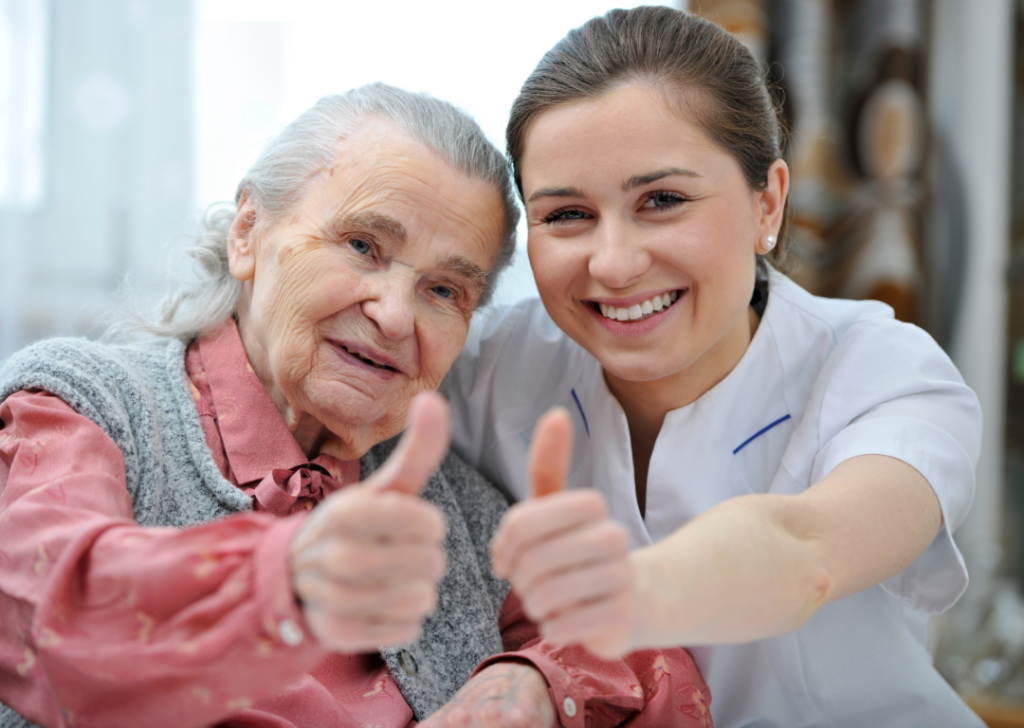 Prevention & Support Services
Technology Enabled Living
Welfare & Assessment Team
Housing Solutions/Home Point
Independent Living Service/Occupational Therapy
Home Improvement Agency
Talk Community
Customer Services
Cultural Services (including Library Services, Museum & Archives)
Community Broker
Leisure
Talk Community; community development, engagement and health and wellbeing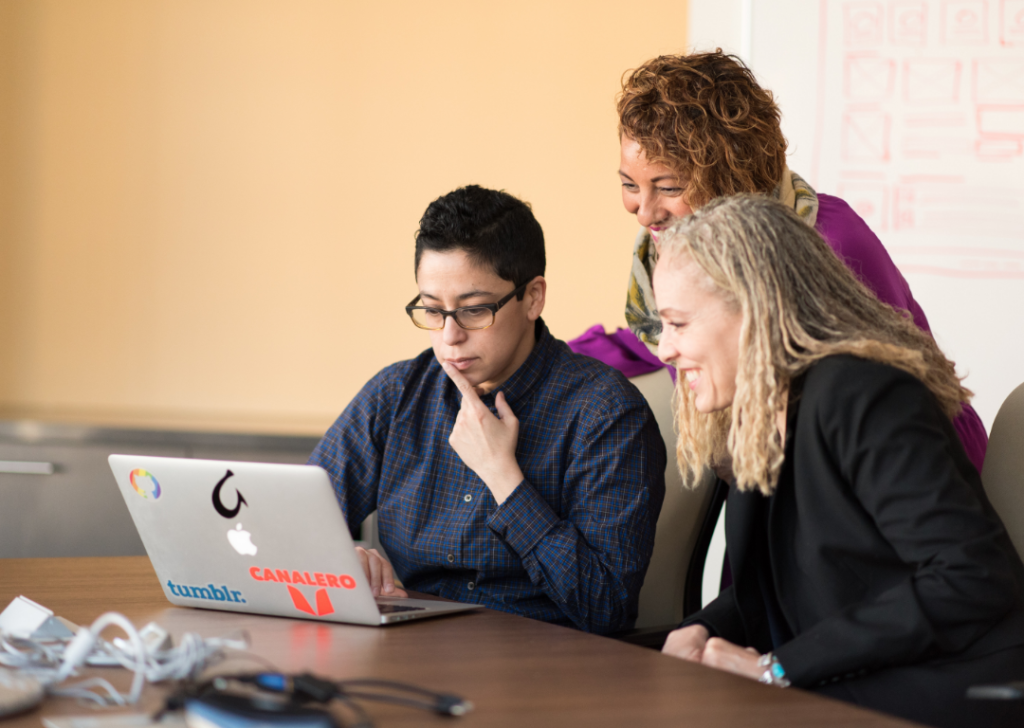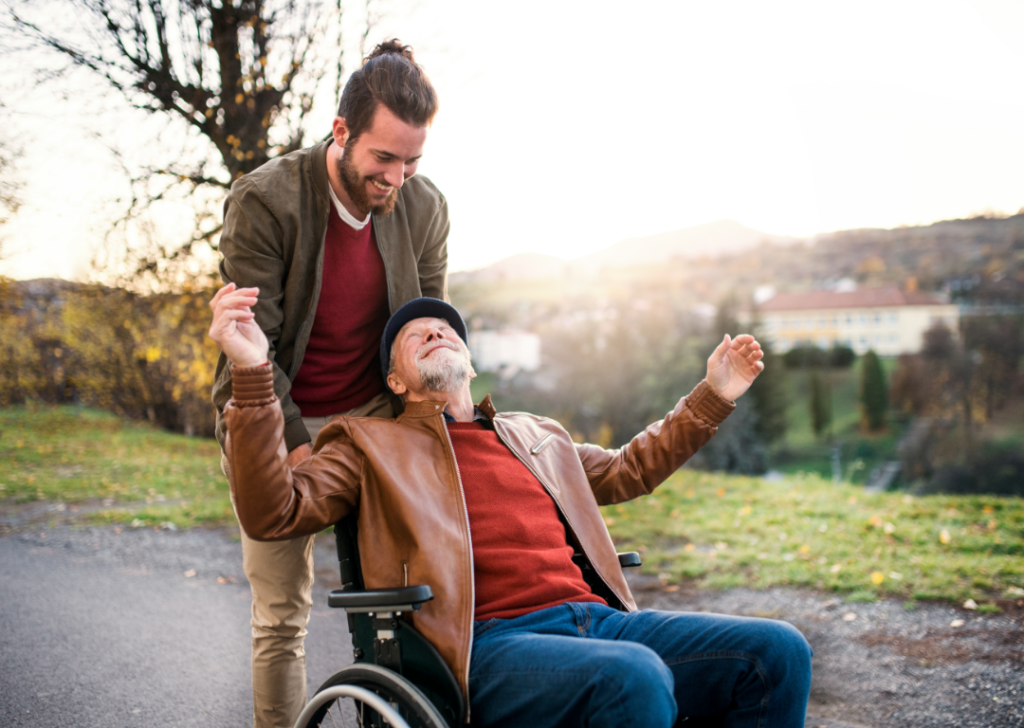 Public Health
Health Improvement
Public Health Commissioning
Transformation/Change
Transformation
Better Care
Digital and Tech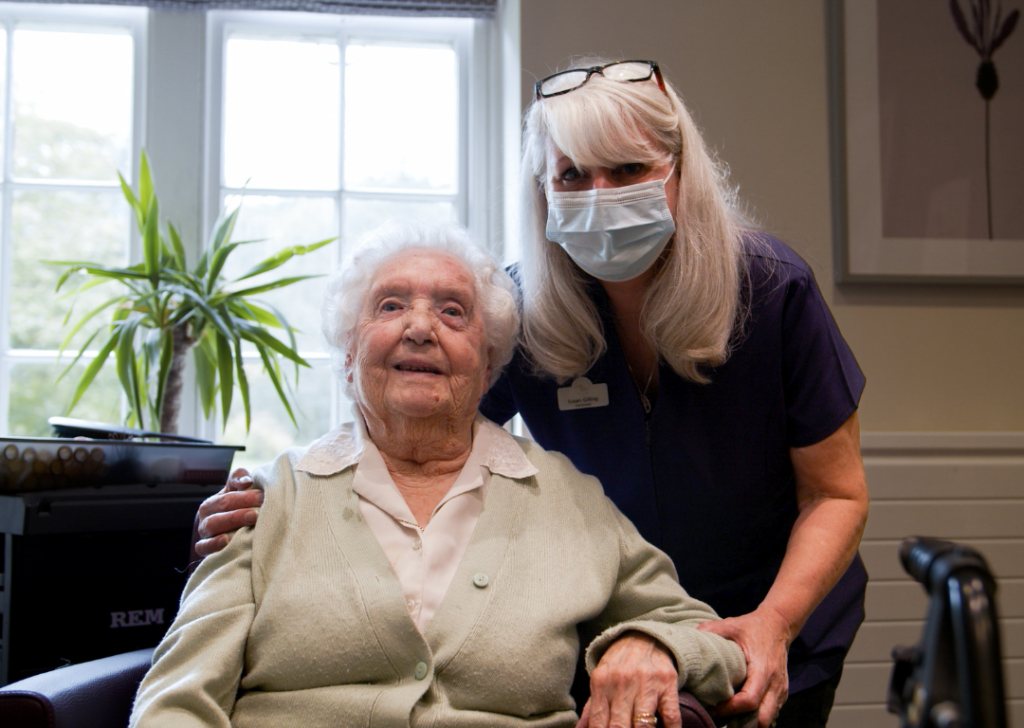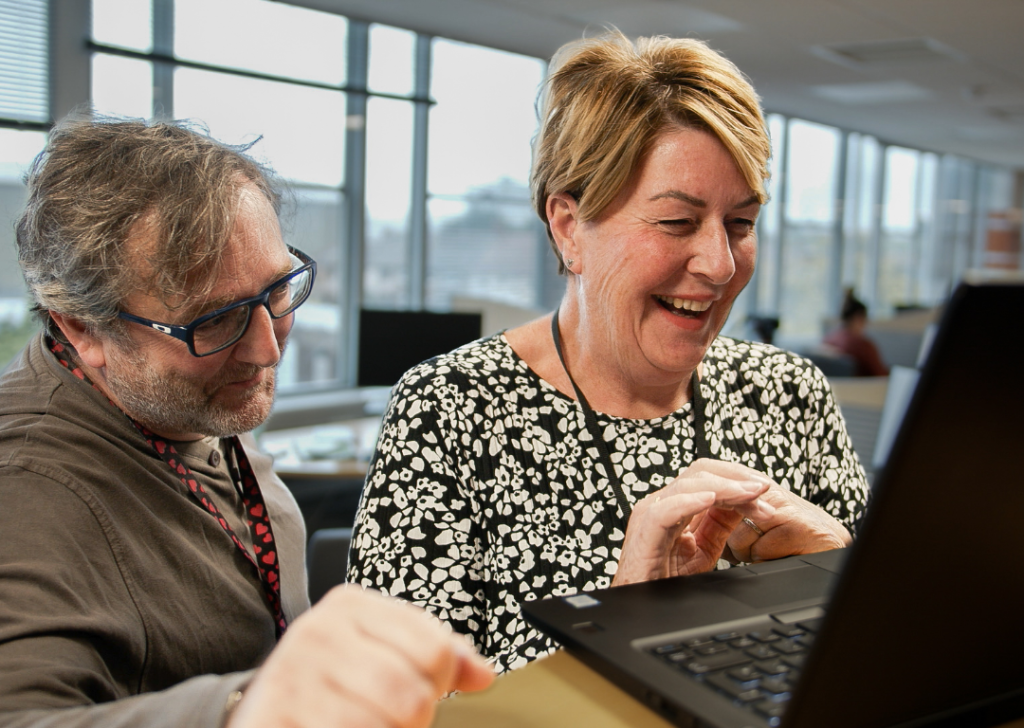 Business Delivery
Workforce Development
Quality Assurance and Practice Improvements
Business Support